Title:
Three (Article 5 #3)
Author:
Kristen Simmons
Rating:
5 out of 5 stars
Shelves:
Young Adult, Dystopia, Romance
Publication Date:
February 11th, 2014
Source:
TorTeen for review
Format:
Physical ARC
Goodreads
Summary from Goodreads:
Ember Miller and Chase Jennings are ready to stop running. After weeks spent in hiding as two of the Bureau of Reformation's most wanted criminals, they have finally arrived at the safe house, where they hope to live a safe and quiet existence.
And all that's left is smoking ruins.
Devastated by the demolition of their last hope, Ember and Chase follow the only thing left to them—tracks leading away from the wreckage. The only sign that there may have been survivors.
With their high profile, they know they can't stay out in the open for long. They take shelter in the wilderness and amidst the ruins of abandoned cities as they follow the tracks down the coast, eventually finding refugees from the destroyed safe house. Among them is someone from Chase's past—someone he never thought he'd see again.
Banding together, they search for a place to hide, aiming for a settlement a few of them have heard about…a settlement that is rumored to house the nebulous organization known as Three. The very group that has provided Ember with a tiny ray of hope ever since she was first forced on the run.
Three is responsible for the huge network of underground safe houses and resistance groups across the country. And they may offer Ember her only chance at telling the world her story.
Review: First, a HUGE thank you to Tor Teen for sending me this ARC for review! I don't think there are enough ways to tell you, dear reader, how much I love the Article 5 trilogy. So, so much. This series has found its way into my heart and it will stay there forever. Kristen Simmons has written a truly magnificent and unforgettable trilogy.
Characters: You are missing out on A LOT if you have yet to meet Ember and Chase. They are one of my favorite couples of ALL TIME (yes, they give Mr. Darcy and Lizzie Bennett a run for their money) and they are my OTP, and I just fangirl over them. They have an unbeatable romance and are so perfectly flawed, that it makes me one of the most likable pairs in the YA genre. Basically, I just want to give each of them a great big hug (is that weird? It probably is.)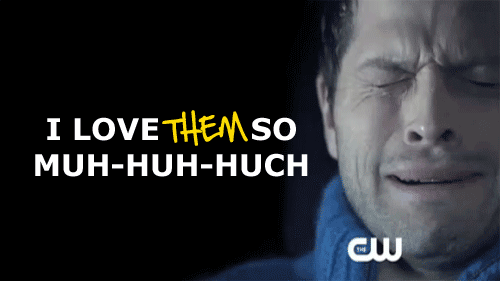 Writing:
Now we come to the part where I gush about my love for Kristen Simmons's writing. My lovelies. Kristen's writing is absolutely amazing. The way she draws in a reader, captivates them, and doesn't let go even when the book is over is just absolutely MAGNIFICENT. Kristen creates a dystopian setting that is unlike any other book I've read before. It is so unique, and Kristen's brilliance and passion pour out of every page. In fact, the reason that so many dystopian novels leave me disappointed is because NONE of them can even reach the greatness that is the
Article 5
trilogy. And the conclusion to this series was no different. In fact, it might have been even a teensy bit better. With spine tingling action and heart pounding romance, Kristen delivers it all. Kristen has really outdone herself, and her writing deserves many many awards. It is..
Storyline/Plot: I had high expectations for a stunning storyline in Three. And it lived up to my expectations AND MORE. With each new setting, and with new and old characters, the story in Three was such a multi-layered and intense ride. I think readers will be immersed in the world of the MM, the FBR, the Moral Statues, and most importantly, THREE. The plot flowed perfectly and curves were thrown in at just the right times. Reminiscent of The Hunger Games and Enders, Three delivers a perfect conclusion to a spectacular trilogy.
Conclusion: More people need to read the Article 5 trilogy! Seriously. If I could, I would just sit here all day and rave about how much love I have for it. I would definitely recommend it for everyone, whether you are a fan of dystopians, of romance, or just of AWESOMENESS.