Hello my lovely bookish people! As you know, Stacking the Shelves is a weekly post hosted by
Tynga's Reviews
, but I like to have a post for each month. This month, I was very blessed with AMAZING bookish mail. I feel so incredibly grateful to all the amazing publishers/authors/bookish people who have sent me the following books. February has been a hard month for me, and all this bookish mail just made my days so much brighter. I would love for y'all to take a look and leave me links to your own Stacking the Shelves posts in the comments!
Physical ARCs-
from publishers/authors for review
There were so many beautiful, amazing galleys this month!! So much love and hugs to all the amazing bookish people out there!
1) Noggin By: John Corey Whaley
courtesy of Antheneum Books for Young Readers
2) Learning Not to Drown By: Anna Shinoda
courtesy of Antheneum Books for Young Readers
3) Hexed By: Michelle Krys (Signed!)
courtesy of Michelle Krys
4) Open Road Summer By: Emery Lord
courtesy of Bloomsbury Teen
5) House of Ivy and Sorrow By: Natalie Whipple
courtesy of HarperTeen
6) (Don't You) Forget About Me By: Kate Karyus Quinn
courtesy of Kate Karyus Quinn
7) Cold Calls By: Charles Benoit
courtesy of Clarion Books
8) We Were Liars By: E. Lockhart
courtesy of Random House Kids
9) Oblivion By: Sasha Dawn
courtesy of EgmontUSA
10) Summer on the Short Bus By: Bethany Crandell
courtesy of Running Press Kids
11) There Will Come A Time By: Carrie Arcos
courtesy of SimonPulse
12) Let the Storm Break By: Shannon Messenger
courtesy of SimonPulse
13) Promise of Shadows By: Justina Ireland
courtesy of SimonTeen
14) The Midnight Dress By: Karen Foxlee
courtesy of RandomHouse Kids
15) Paper Hearts By: S.A. Savell
courtesy of Medallion Press
16) Just One Summer By: Jillian Tamaki & Mariko Tamaki
courtesy of First Second
17) Just Like the Movies By: Kelly Ann Fiore (Signed!)
courtesy of Kelly Ann Fiore
18) Love Me By: Rachel Shukert
courtesy of RandomHouse Kids
19) Only Everything By: Kieran Scott
courtesy of SimonPulse
20) Canary By: Rachele Apline
courtesy of Medallion Press
Giveaway Wins
I entered very few giveaways this month, but WOW! The prizes were so absolutely wonderful!
There are just too many amazing books to list here! The books pictured above was part of a package I won from Justine Magazine! THANK YOU SO MUCH!
Also a HUGE THANK YOU to HarperTeen for running a BOOKS THAT BURN WITH REBELLION contest! Many of the above are on my to-read list (including Divergent. Yes, I actually have not read Divergent yet, please do not hit me.)
GUYS, I WON A KOBO E-READER. Like, WOAH.
Along with that, I won a copy of WHY WE TOOK THE CAR from Scholastic, some RUSSIAN CANDY from the amazing Jackson Pearce, SWAG from the lovely Jessica Brooks, and more SIGNED SWAG from the awesome Kelly Anne Fiore.
Gifted
There are few things greater than surprise book mail. Very few, I tell you ;) Here are some of the lovely bookish STUFF that showed up in my mailbox unannounced, but DEFINITELY appreciated.
ENTANGLED TEEN, you guys have OUTDONE YOURSELVES. This is one of the most spectacular THANK YOU packages I've ever gotten. Books, swag, a $10 Amazon gift card, chocolates, a tote bag, a candle, bookmarks.. WOW. Seriously. THANK YOU.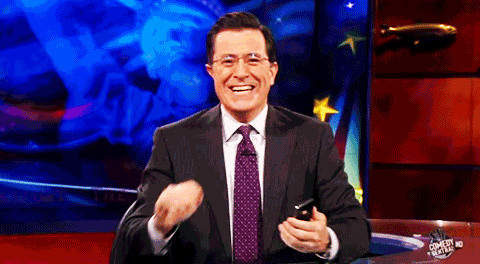 TorTeen and Penguin were all like, "surprise!" I was sent a finished copy of Kristen Simmon's THREE (MY FAVORITE SERIES IN THE WORLDDDD) and an extra ARC of Grasshopper Jungle! My friends saw my reading my arc of Grasshopper Jungle, and they've been dying to read it ever since. Thanks to Penguin, they can have a copy to pass around and write cute little notes in the margin and laugh over the story and whatnot.
Whoa. February was CRAZY! I just want to give each and every bookish person a hug right now, but we would be here for a LONG time if I did. So, let's share the love in the form of comments! Tell me what YOU got this week/month, or what you are dying to read!!
xoxo,
Fiction_TheNewReality
oh, and P.S.
To all those who have shown me so much support and love throughout this month, an extra special THANK YOU to y'all. I wouldn't be writing this post if it wasn't for you guys.