Merry Christmas!! This year I was lucky enough to participate in
Oh, Chrys's A Bookish Christmas!
I had a lot of fun talking to my exchange partner, and especially, wrapping and sending out her prezzies:)
And I couldn't have asked for a better exchange partner! I ended up with
Chrissy @ Every Free Chance Reviews
!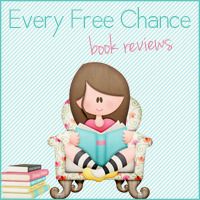 Take a look at what I gave Chrissy
here :)
Anddddd, ladies and gents, here are my spoils:
You can't really tell from this picture, but Chrissy did a lovely job wrapping my gift, and I had to restrain myself from opening it before Christmas Day.
I was so happy!! Pawn was at the top of my wishlist, AND she event sent me a $5 Starbucks gift card, along with a lovely note.
I am so super grateful to both Chrys and Chrissy! Money has been really tight over at my house, and I didn't really get any gifts this year. It was so nice to be able to count on Chrissy's gift as an exciting surprise.
So once again, Merry Christmas to all, and a huge THANK YOU to Chrissy!!
xoxo,
Fiction_TheNewReality