Title:
Going Rogue (
Also Known As
#2)
Author:
Robin Benway
Rating:
5 out of 5 stars
Shelves:
Young Adult, Contemporary, Suspense
Recommended for Fans Of:
Sarah Zettel, Ally Carter
Publication Date:
January 14, 2014
Source:
Bloomsbury Kids for review
Format:
Physical ARC
Synopsis: Just as teenage spy Maggie Silver's life is starting to settle down- she has a boyfriend, a best friend, and a home- trouble starts to brew, and this time, she's really in danger. Corruption simmers beneath the surface of the Collective, the organization Maggie and her spy parents work for. When Maggie's parents are accused and threatened, Maggie and her friends escape to Paris, where they learn to jump the bridges between loyalty and betrayal, love and hate, and figure out what it's like to go rogue.
Review: A HUGE thank you to Bloomsbury Kids for sending me this ARC copy to review!!
So as I said about the first book,
Also Known As
, it was absolutely perfect. I didn't think it was possible, but this sequel was EVEN BETTER. It was...
Yes, it was perfection. The romance was swoonier, the action was scarier, and the people were so. much. cooler.
Romance:
Wow, Jesse and Maggie's romance just makes your life feel like a dirt hole, and you're the only one living in it. Their romance was sweet and pure, just the way YA romance should be. The scenes were so swoon-worthy, and this was me half the time: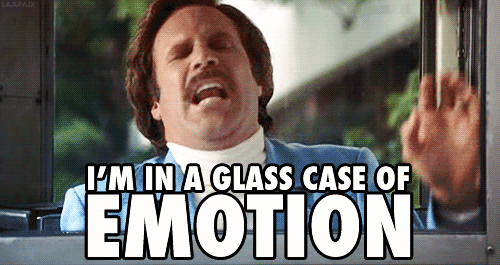 Also, if someone finds a place where they sell Jesse Olivers, please let me know. I will gladly buy every single one in stock. *winks*
Characters:
These people crack me up. Maggie, Roux, Jesse, and Angelo should seriously be on a SITCOM. I found absolutely no flaws in them, and I love them all to death *hugs imaginary characters* *feels embarrassed*
Plot/ Storyline:
Fast paced and suspenseful, this time, Going Rogue brings out the real spy life for Maggie and her family. There was not one moment where I was bored with this book, and I LOVED IT.
Writing:
Robin Benway definitely needs to write more books. Her writing is absolutely phenomenal. It draws you in, it makes you feel all the emotions, it makes you hate her because of how much talent she has. (Just kidding, don't hate on Robin!*
Conclusion:
If you have not read
Also Known As
, then you are missing out! I suggest you read this book before Robin Benway takes over the world, and so many of her books are sold that they RUN OUT.
xoxo,
Fiction_TheNewReality