Welcome to Day 12 of New Year, New Books!! Today I'm featuring an AMAZING author lady, whom I have had the absolute pleasure of meeting!
2) Jennifer E. Smith
-author of The Geography of You and Me (April 15th, 2014)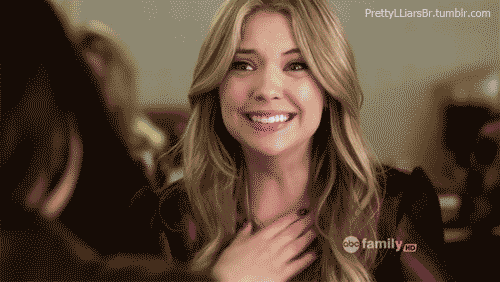 This was me when I met Jen. A total fangirl. Thank God Jen had the good grace to ignore my fangirly awe.
Anyways, Jen's upcoming release is called The Geography of You and Me, if you have not already heard of it (which then, you might be living under a rock). And um.. it's supposed to be amazing. Just like all of Jennifer's other books. Take a look:
Title:
The Geography of You and Me
Author:
Jennifer E. Smith
Shelves:
Young Adult, Contemporary, Romance
Publication Date:
April 15th, 2014
Publisher:
Little, Brown for Young Readers
Goodreads
|
Amazon
|
B&N
Summary from Goodreads:
Lucy and Owen meet somewhere between the tenth and eleventh floors of a New York City apartment building, on an elevator rendered useless by a citywide blackout. After they're rescued, they spend a single night together, wandering the darkened streets and marveling at the rare appearance of stars above Manhattan. But once the power is restored, so is reality. Lucy soon moves to Edinburgh with her parents, while Owen heads out west with his father.
Lucy and Owen's relationship plays out across the globe as they stay in touch through postcards, occasional e-mails, and -- finally -- a reunion in the city where they first met.
A carefully charted map of a long-distance relationship, Jennifer E. Smith's new novel shows that the center of the world isn't necessarily a place. It can be a person, too.
Excerpt from The Geography of You and Me
On the first day of September, the world went dark.
But from where she stood in the blackness, her back pressed against the brassy wall of an elevator, Lucy Patterson had no way of knowing the scope of it yet.
She couldn't have imagined, then, that it stretched beyond the building where she'd lived all her life, spilling out onto the streets, where the traffic lights had gone blank and the hum of the air conditioners had fallen quiet, leaving an eerie, pulsing silence. Already, there were people streaming out onto the long avenues that stretched the length of Manhattan, pushing their way toward home like salmon moving up a river. All over the island, car horns filled the air and windows were thrown open, and in thousands upon thousands of freezers, the ice cream began to melt.
The whole city had been snuffed out like a candle, but from the unlit cube of the elevator, Lucy couldn't possibly have known this.
***GIVEAWAY***
Jennifer is super awesome amazing and is donating a paperback of This Is What Happy Looks Like along with super cute magnets adorned with quotes from Jen's books! I've read This Is What Happy Looks Like, and trust me when I say that it is PHENOMENAL.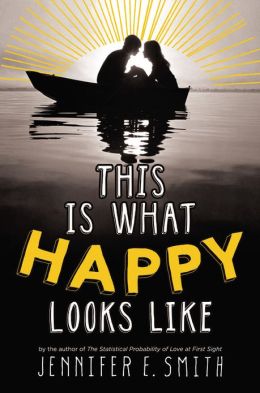 1) US ONLY
2) No cheating with the entries, I always check!
3) The prizes will be sent out at the author's discretion.
4) Take the time to read this post with Jennifer, not just enter the giveaway. All the authors featured in New Year, New Books are crazy busy, and deserve as much love and attention as any giveaway you enter.
a Rafflecopter giveaway
***Grand Prize Giveaway***
2 Surprise 2014 ARCs + swag
Yep, these will be from my own shelf. Yep, this giveaway is open INTERNATIONALLY. Yep, it is a surprise and I am not telling you what the ARCs will be but here's an idea of what MIGHT be in it:
Any of these books are fair game! But in the end, the winner will only get 2. And I promise that the surprise ARCs will be good:)
Here are the rules of entry:
1) OPEN INTERNATIONALLY
2) The winner has 48 hours to respond to my email. If not, I will have to pick a new winner.
3) The prize will be sent out at my discretion, so I might take me a little longer than a week to get it to you.
4) In order to earn the maximum amount of entries, you can comment on EVERY SINGLE DAY of New Year, New Books!
5) GOOD LUCK!
a Rafflecopter giveaway