Day 5: More Than Good Enough
Welcome to Day 5 of New Year, New Books! Today I'm featuring an amazing author lady, Crissa-Jean Chappell.
1) Crissa- Jean Chappell
-author of More Than Good Enough (January 8th, 2014)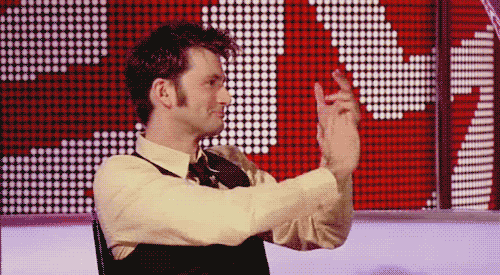 Welcome, Crissa- Jean. Welcome.
Crissa gave us three truths, and a lie today! For those of you who don't know how to play, Crissa gave us three true statements, with one lie hidden in. The objective of the game is to try to guess the lie! Before you do that, check out Crissa's upcoming release:
Title:

More Than Good Enough
Author:

Crissa-Jean Chappell
Shelves:

Young Adult, Contemporary, Realistic Fiction
Publication Date:

January 8th, 2014
Summary from Goodreads:
Trent Osceola's life is turned upside down when his mother announces that he will be moving to the Miccosukee reservation to live with his father, who was recently released from prison. Only half Miccosukee, Trent feels alienated from rez society and starts to question who he really is. When he changes schools, he reconnects with Pippa, a childhood friend who moved away, and together they tackle the class assignment to make a film of their lives. When he starts to see himself through Pippa's eyes, Trent's not sure he likes what he sees. Will he ever be good enough for the rez, for school, and for her?
1) I studied film in Prague for a summer and lived next to an opera house. Every night, I fell asleep to Mozart.
2) My cat loves water. She will jump in the bathtub and dunk her head under the faucet.
3) I learned how to fire and load a shotgun, a Glock, and a .357 for book research.
(the paper targets looked like zombies).
4) When I was little, I told stories to my dolls.
***Giveaway***
Crissa is giving away 5 SIGNED More Than Good Enough bookmarks to 5 different winners! You can get 10 extra entries if you guess Crissa's lie correctly!
2) No cheating with the entries, I always check!
3) The bookmarks pack will be sent out at the author's discretion.
4) Take the time to read this post with Crissa, not just enter the giveaway. All the authors featured in New Year, New Books are crazy busy, and deserve as much love and attention as any giveaway you enter.
5) The winner has 48 hours to respond to my email, or else I will be forced to pick a new winner.
a Rafflecopter giveaway
****GRAND PRIZE GIVEAWAY***
In addition to the individual giveaways each author is hosting, I am also going to have a grand prize giveaway that will run for the entire month. This is because some authors cannot contribute a giveaway, so I figured I'd give something of mine as well.
Grand Prize Giveaway:
2 Surprise 2014 ARCs + swag
Yep, these will be from my own shelf. Yep, this giveaway is open INTERNATIONALLY. Yep, it is a surprise and I am not telling you what the ARCs will be but here's an idea of what MIGHT be in it:
Any of these books are fair game! But in the end, the winner will only get 2. And I promise that the surprise ARCs will be good:)
Here are the rules of entry:
1) OPEN INTERNATIONALLY
2) The winner has 48 hours to respond to my email. If not, I will have to pick a new winner.
3) The prize will be sent out at my discretion, so I might take me a little longer than a week to get it to you.
4) In order to earn the maximum amount of entries, you can comment on EVERY SINGLE DAY of New Year, New Books!
5) GOOD LUCK!
a Rafflecopter giveaway