Title:
Born of Illusion (Born of Illusion #1)
Author:
Teri Brown
Rating:
4.5 out of 5 stars
Shelves:
Young Adult, Fantasy, Romance, Mystery
Recommended For Fans Of:
Cat Winters, Page Morgan
Synopsis (from Goodreads):
A gifted illusionist, Anna assists her mother, the renowned medium Marguerite Van Housen, in her stage show and séances, easily navigating the underground world of magicians, mediums, and mentalists in 1920's New York. As the illegitimate daughter of Harry Houdini—or so Marguerite claims—sleight of hand illusions have never been a challenge for Anna. The real trick is keeping her own gifts secret from her opportunistic mother. Because while Marguerite's own powers may be a sham, Anna possesses a true ability to sense people's feelings and foretell the future.
But as Anna's powers intensify, she begins to experience frightening visions of her mother in peril, which leads her to explore the powers she's tried so long to hide. And when a mysterious young man named Cole moves into the flat downstairs, introducing Anna to a secret society that studies people with gifts like hers, she is forced to confront her past and rethink everything she's ever known. Is her mother truly in danger, or are Anna's visions merely illusion? And could the great Houdini really be her father, or is it just another of Marguerite's tricks?
From Teri Brown comes a world bursting with magic, with romance, and the temptations of Jazz Age New York—and the story of a girl about to become the mistress of her own destiny.
Review: Historical mystery AND romance? Yes please! I was first drawn to this book by the GORGEOUS cover, with its brilliant use of color and mystique. And then when I read the synopsis, I knew I was going to love this book.
Characters: Teri Brown did a great job creating characters with a lot of depth and personality. Although none of them were perfect, they were each so unique and fascinating that it was impossible not to like them! Anna was definitely a spirited girl. She had sass and spunk, and she held her ground. For all you feminists out there, Anna is your gal! For those of you who are a fan of the tall, dark and handsome, COLE. Just one word: COLE.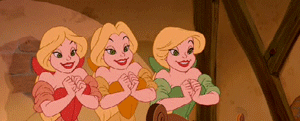 Storyline/Plot: The story was a little too slow-paced for me, but once I got through the more mundane scenes, Born of Illusion was full of evasive and tense scenes that I felt were perfect. Anna encounters many surprises and the author lets the reader figure out for themselves what will ultimately end up happening. It's really easy to get drawn into this cleverly woven story.
Writing: Teri Brown has a way of writing that just puts a reader at ease. From the very first page, you know you will not be disappointed with the story. She writes a book where you will feel yourself walking through a haze in Anna's shoes. You'll feel her emotions, especially when she works her magic and tricks. Teri's beautiful writing just adds so much to an already amazing book.
Conclusion: As spellbinding and captivating as Anna's own magical skills, Born of Illusion teems with New York City at it's finest- and at it's darkest.
xoxo,
Fiction_TheNewReality